Called the "ultimate team sport," dragon boat racing is the world's fastest-growing water sport. This inaugural,  two-day Israel Dragon Boat Festival featured boats from all over the world.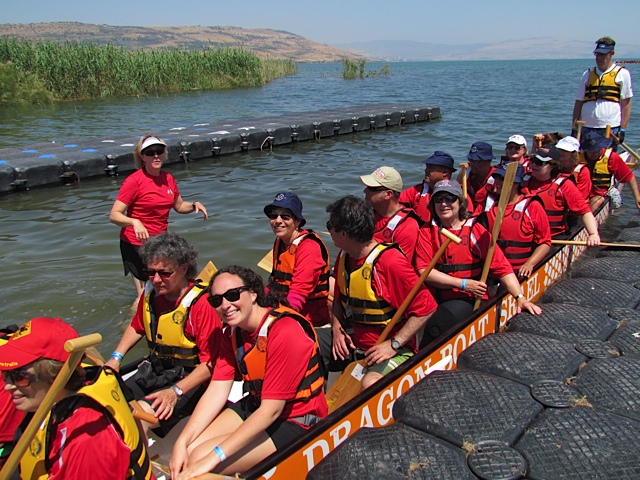 OneFamily Canada combined its passion for terror victims and team sports, booking two boats for the sold out events, and raising $32,000 to sponsor a weekend retreat for 14 couples in which one of the partners has been seriously injured in a terror attack. Each boat accommodated 20 paddlers, with participants ranging in age from 22-74. In both boats, terror victims paddled right alongside our Canadian participants as an integral part of our OneFamily Canada team. "It was like 21 hearts beating as one in each boat as we paddled to overcome terror together," said Pam Albert, Executive Director, One Family Fund Canada. "Everyone who participated felt energized, and drew strength from each other."
OneFamily Canada built a weeklong program around the Dragon Boat event, beginning with a day volunteering at OneFamily's Jerusalem Center.  First they connected with bereaved mothers who participate in a weekly support group, and then broke up into groups to visit the homes of bereaved families.  They also held a reunion for OneFamily Canada's Camp Timberlane participants, which brought together many of the youth who have attended Camp Timberlane over the past 6 years. The gathering honoured Bernie Little and Corey Mandel for their efforts providing annual spots for young Israeli terror victims, and raising the necessary funds.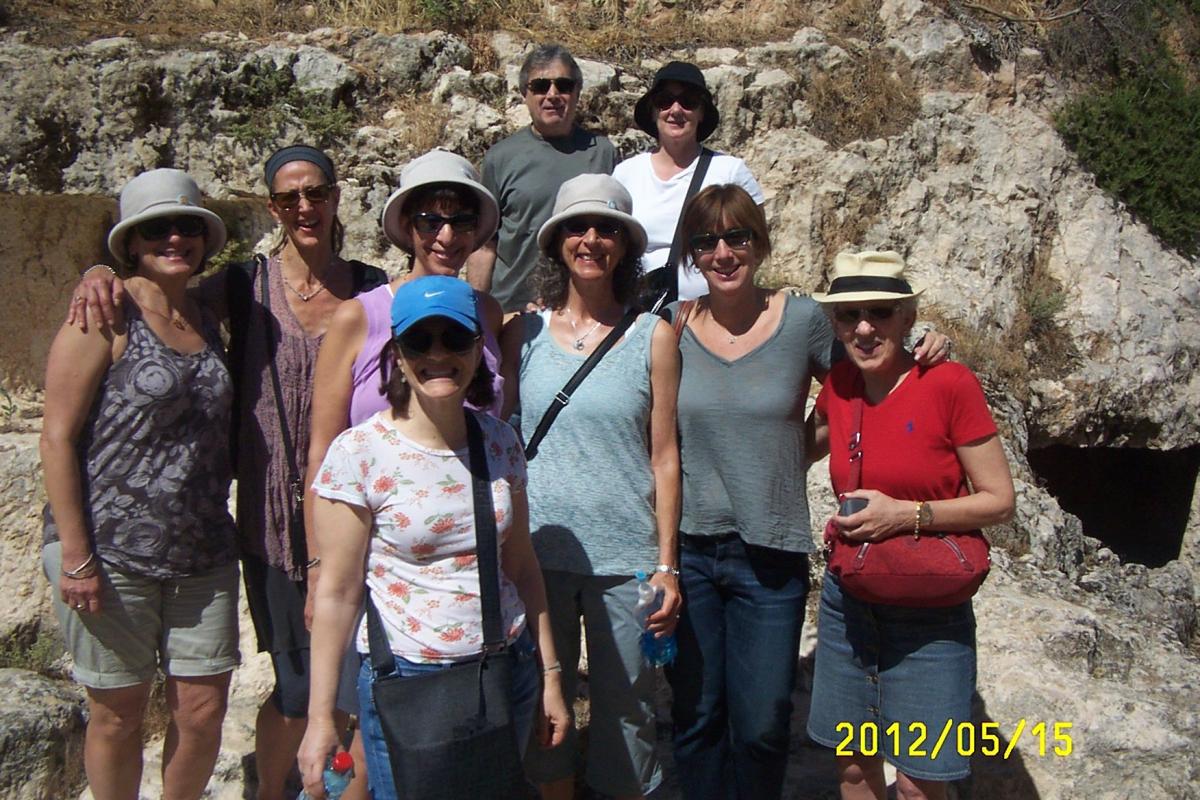 OneFamily Canada paddler Haley Gotfrid appropriately summed up the emotion of the weeklong experience: "On so many levels, this was an outstanding experience for me.  First, there was the physical challenge of mastering a new paddling technique. Second, there was the sheer beauty of being in northern Israel during the springtime, and spending a few days on the water with over 1000 people from all over the world who came specifically for this event.
"But all of this paled in comparison to the time I spent with victims of terror who were so grateful for our support."
Over the course of the weekend, I was privileged to spend time with:
Tzur Kozik, a 17 year old boy, who, with the help of OneFamily Fund, has been able to complete high school despite losing his speaking capabilities due to a roadside terrorist attack;
a surgeon, who, with the help of OneFamily Fund, has been able to start retraining as a psychiatrist,after losing his eyesight in a suicide bombing in Afula
a woman who lost her son, husabnd and daughter in 3 separate suicide attacks over the past 20 years, yet with the help of OneFamily Fund has found a peer group to cook and heal with once a week.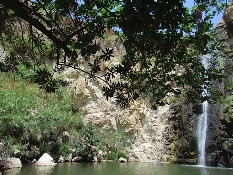 Thank you to Lisa Rosenkrantz, Michael Walsh, Suzanne Lepine and Paul Lyons for sponsoring a Dragon Boat on behalf of ONE FAMILY FUND CANADA.
Festival Life Jackets generously sponsored by Michael Walsh and Lisa Rosenkrantz.