Mazel Tov on Becoming a Bar/Bat Mitzvah
OneFamily Canada offers many programs to mark this milestone event with an act of tzedekah that provides heartfelt connection to Israeli terror victims. In fact, OneFamily was conceived by Michal Belzberg, with help from her father, a Canadian, and her mother, on the occasion of her 2002 Bat Mitzvah in Jerusalem.
Creating a bar/bat mitzvah project in OneFamily's name will not only help re-build those lives shattered by terror, but will enrich your own life, establish you as a true friend of Israel and honour those with whom you are celebrating. We invite you to celebrate this special time in your lives by including OneFamily Canada in your tzedakah plans.
Develop an idea in conjunction with your parents and/or school, and come up with a plan.

Call the OneFamily office, and we will review the plan with you and offer appropriate administrative support and marketing collateral (e.g., banners, email promotion). Some ideas include:

Having a craft or garage sale with all proceeds going to OneFamily
Hosting a movie night/bowling party with the guest cost going to OneFamily
Leading an exercise class (e.g., boot camp, Zumba, spin) with the proceeds to OneFamily
Organizing a food-eating contest, a baking competition or a dance-a-thon
Leading a mini-golf tournament
Be creative and enthusiastic and persistent. The only limit is your imagination!
For more information on how you can make your Bar or Bat Mitzvah more meaningful, please call the OneFamily office at 416.489.9687.
My name is Josh, and I donated $2,500 in honour of my Bar Mitzvah to help send kids affected by terror to camp. I chose to donate to OneFamily's camp program because camp is my favourite place in the world, and I want to help kids who are in need emotionally, who do not have the means to go. I feel amazing about being able to help others in need, and I hope they make many lasting memories, just like me. As a Bar Mitzvah, it is my obligation to give back to the community. I hope you will be inspired to do the same. In all, OneFamily has had a very big impact on me as a person, and I appreciate their efforts to make a big difference in the world.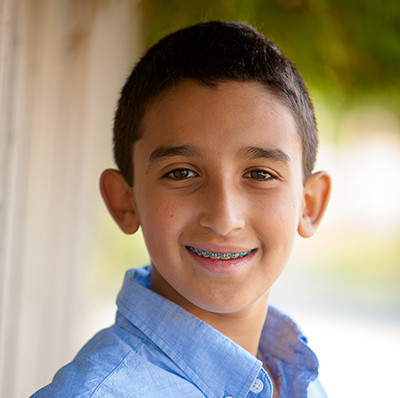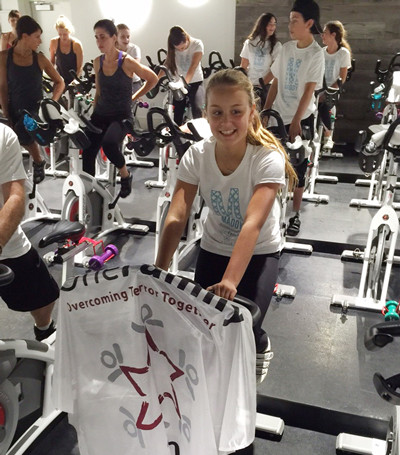 When I was in grade 5, I did something called Project Giveback at my school, The Leo Baeck Day School. We had to choose a charity to research and teach our classmates about. I chose to teach my classmates about the work OneFamily does because I wanted to learn about a charity that was meaningful to me. Having family in Israel, it was something I could relate to. Once I did that project, it became a charity close to my heart and I knew that when it came time for me to choose a Mitzvah Project for my Bat Mitzvah, OneFamily would be my charity of choice. I loved the fact that OneFamily was started by someone to mark their Bat Mitzvah!
The work that OneFamily does is very important because they make a big difference in so many lives for victims of terror and their families in Israel. My mom and I researched fundraising ideas and came up with the idea of holding a Spin-a-Thon. The staff at OneFamily helped me create a website that my friends and family could log onto to donate money and secure their spot at my Spin-a-Thon. Approximately 50 friends and family made our event a huge success. I raised just over $3,000 for OneFamily. It was such a worthwhile experience and I hope to do more for OneFamily in the future.
Abby recently had a Bat Mitzvah and in addition to donating money to OneFamily's Youth Division, she created friendship bracelets for kids for her Bat Mitzvah. She even hand delivered them to the office in Jerusalem. Upon her return from Israel, Abby sent the following note to OneFamily.
I had an amazing time in Israel. It was an experience of a lifetime! I am so happy that I had the opportunity to go and visit the OneFamily office in Jerusalem. I didn't want to just donate money to the organization, I wanted to do something special to make people smile, so I decided to make bracelets and bring them with me to Israel to give to the kids. I know that all the kids will really enjoy them. I realized how fortunate I am to have family and have the things that I have in life. I learned that donating money is one thing, but actually putting time and effort into something, made not only me but everybody happy!
I am a camper at Camp Timberlane and I know that Corey [Owner/Director Corey Mandell] supports the organization, and gives kids [from Israel] the opportunity to go to camp for a couple of weeks. This warmed my heart and made me realize that I wanted to help others have the same experience that I do each year.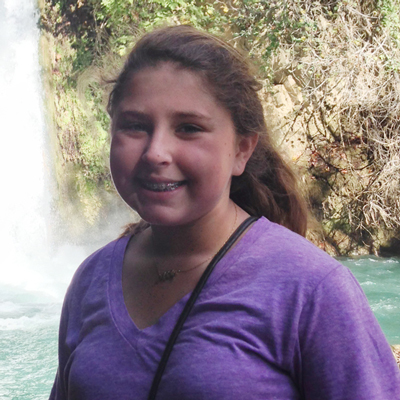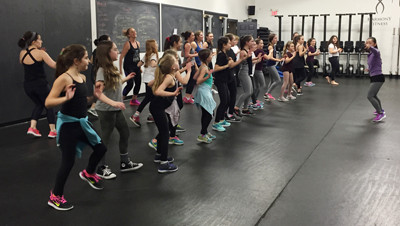 For my Bat Mitzvah project, I decided to choose OneFamily because I go to Camp Timberlane and I wanted to help other kids have the opportunity to go to camp like me. To raise money, I organized a Zumba class and I invited all my friends and family to help support the cause. In one evening, I was able to raise $1,000 for OneFamily. This was a great experience because I got to help kids from Israel who have been through a lot, and who otherwise would never have the chance to experience Timberlane. I hope to continue supporting OneFamily!
I look forward to summer camp all year long, it is one of the highlights of my life. I have developed so many life skills at camp and made close friendships that I cherish. I have so much fun at Camp Timberlane and can't image my life without it. Camp Timberlane has a very special program that gives Israeli children and teens that are victims of terror the camp experience for a month.
For my mitzvah project, I wanted to support OneFamily, which makes the Camp Timberlane experience possible. I raised money to provide essential camp supplies for each camper and counsellor as well as donated any extra money raised directly to the camper fund.
Along with my cabin mates, I assembled shower baskets and backpacks filled with fun camp stuff in late June for the 2016 campers hosted by OneFamily.
I was so excited to see the OneFamily kids at Camp Timberlane with smiles on their faces.
My name is Noah. I am from Toronto and I spend my summers at Camp Timberlane in Haliburton, Ontario.
For my Bar Mitzvah project, I walked on my treadmill the whole distance from my home to camp, which was more than 220 kilometres. It took me 11 weeks to complete.
I did this to raise money for OneFamily, to send a child to a camp in Israel or to Camp Timberlane. OneFamily is an incredible organization that helps Israeli families who have lost a family member in war or terrorist attacks. Many of those kids go to my camp in August for three weeks. On one Friday night, the whole camp gathers at chapel and the Israeli campers tell their tragic stories. Once or twice during the service, I look around and it seems that everyone is thinking the same thing as me — which is that we are so lucky to have everything in our lives and that we should help others who are not as fortunate as us. Each summer, I get to spend time with some of the Israeli campers. They are all normal kids, just like me and my friends, but their stories are very different than ours. I think it's really important to raise money so more kids can have fun and experience camp life. At chapel, the Israeli kids explain how meaningful camp is to them. I have even started keeping in touch with the some of the Israeli kids during the year as well.
I was very proud of the money that I helped raise for OneFamily and I appreciated all of the donations that my family and friends made.
To follow is excerpt from Aaron's speech at his Bar Mitzvah.
For my Bar Mitzvah, I decided to support OneFamily Fund, which is an organization that allows kids affected by terrorism to be sent to camp. The reason I chose this charity is because I understand how much of a life-changing experience camp can be and I can't imagine the suffering these kids have gone through. I am proud to say that with the help of all of you we successfully raised approximately $3,500 which will send 3 to 4 kids to camp in Israel.
On your tables are bracelets for each of you. Many of them have inscriptions with the name of an Israeli who was killed by a terrorist attack on a certain date. Please take a bracelet and wear it to remember them and to support their families. Every time you wear it, I hope you remember how precious life is.