Dear Friends of OneFamily,
In the last week of December 2013, three terror attacks were ruthlessly carried out in Israel. A bomb exploded on a bus after the passengers safely evacuated the bus; a rocket was fired from Gaza and landed near Ashkelon; and a police officer was stabbed in the back at a checkpoint near Adam.
Over the past year, 1,074 firebombs have been thrown, 156 home-made bombs have detonated, 28 shootings incidents have occurred, 38 rockets and 16 mortar shells have been launched, 12 people have been stabbed, six people have been brutally murdered and 47 families have tragically become part of OneFamily.
In the past four months, five of our brothers have been violently murdered – stabbed, beaten to death and shot:
Tomer Hazan – Sept. 20, 2013.

Gal Kobi – Sept. 22, 2013.

Seraya Ofer – Oct. 11, 2013.

Eden Atias – Nov. 13, 2013.

Shlomi Cohen – Dec. 15, 2013.
Eden, only 19 year old, was stabbed five times in the neck, heinously murdered by a terrorist sitting behind him on the bus.
Terrorism alters lives forever – and with more than 1,325 acts of terrorism in Israel and against her citizens this year, we are in a constant struggle to rebuild and rehabilitate the lives of victims of terror.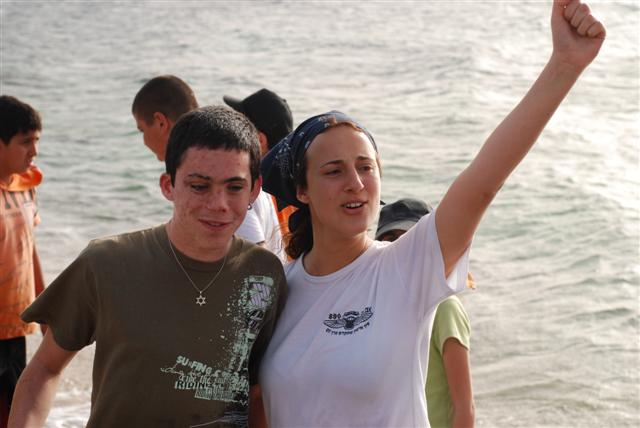 OneFamily is always there for every person struck by terror. Our staff of coordinators, counselors, therapists and volunteers provides emotional, legal and financial support to victims and their families, for as long as they may need it, even if it is for the rest of their lives.
Overcoming terror is a lifelong struggle. In one moment, an act of terrorism rips apart a family – but in one moment you can help rebuild it. Together with you, we have invested more than $48 million over the past 12 years, rebuilding the thousands of lives of those who are bereaved, wounded and traumatized by terror.
Please join us today, and make a tax-deductible donation to OneFamily. Together we can continue to rebuild the lives of the individuals and families torn apart by terror.
Marc Belzberg. Chairman, OneFamily Fund Israel