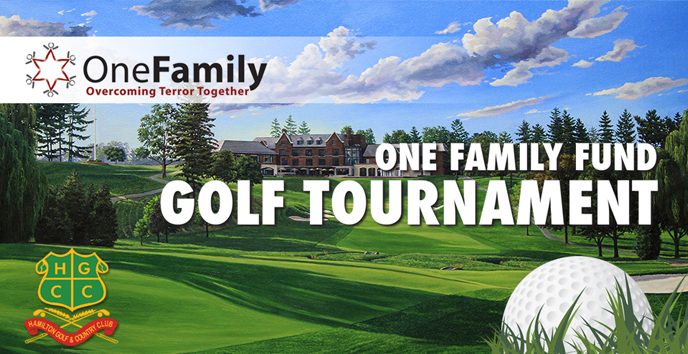 OneFamily Fund Golf Tournament :: Monday August 11, 2014
JOIN US FOR AN EXTRAORDINARY ROUND OF GOLF at the Hamilton Golf and Country Club, in gorgeous Ancaster, Ont. The site of numerous renowned tournaments, the Club is consistently ranked in the top courses in Canada and internationally.
Proceeds from this event will go to OneFamily Fund Canada's Big Brothers/Big Sisters Israel program, which pairs young victims of terror with university-age mentors.
Registration fee: $450, plus, participants must donate or fund raise a minimum of $1,050 for OneFamily Fund.

Registration and lunch is at 11 a.m., shotgun at 1 p.m.
For more information, please call Jen at 416.489.9687, ext. 200, or email info@onefamilyfund.ca.