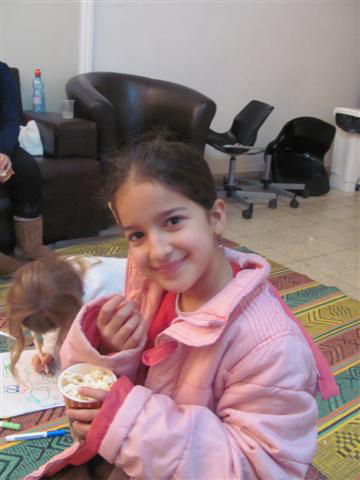 Thanks to the generosity of KRG Children's Charities, children ages 8-18 have the opportunity to participate in a wide variety of therapeutic, social and recreational activities, which take place at the KRG Youth Club and One Family Fund Centre in Jerusalem.
All the children share the agony of loss of at least one parent or sibling as a result of terrorism. The opportunity to come together with peers who share their experience, to socialize and participate in individual and group sessions with therapists and counsellors is shown to yield dramatic results.
The KRG Youth Club is a special facility that functions both as a drop-in centre every day for children who live in Jerusalem and want to come to a warm and supportive environment. It's a place where fragile young terror victims can congregate for group activities such as sleepovers, karaoke nights, videos and therapeutic programming.  Funding from KRG has enabled One Family Fund to create a real "media room" for the children where they can lounge on comfortable furnishings and make good use of some great equipment, including a Wii system, theatre-style television setup, and computer center.  We are grateful to KRG for bringing so much light where there is so much pain.
KRG's gift also makes possible an extensive program of therapeutic Shabbatonim, special healing retreats that take place over Shabbat, most at the KRG Club and One Family Center in Jerusalem. These groups consist of smaller groups of 8-12 children, and larger groups of 25.  Each age and group has its own weekend, with the older kids (13-18) and younger kids (8-12) grouped together.  The groups can be both girls and boys only or co-ed.
Typically, the children arrive late on Friday afternoon, with their counsellor. In their daily lives they generally feel unable to share their experiences with their classmates who are not terror victims because they fear being perceived as different. Here, where everyone suffers the same pain as they do, they feel comfortable opening up, hearing what their friends are coping with, and feeling reassured that the way they feel inside is completely normal, given what they have experienced.
They begin by attending a service with the community, where they are received with tremendous warmth, followed by a delicious Shabbat dinner. This is followed by energetic group games that are designed to strengthen the dynamic and each child's sense of belonging to the group. One Family's professional staff carefully and sensitively choose the topics of the activities to encourage the children to open up to each other.
Early in the weekend, counsellors oversee special guided exercise sessions that are intended to create a supportive atmosphere of quiet, seriousness and openness, to help put the children in the right frame of mind to open up to one another. During special activity sessions counsellors work to resurrect particular memories of the family member who was killed, and to help the child to focus on the memory. This technique is shown to be effective, as many of the children said that they had an "indescribable feeling, as if they were more relaxed, more whole, and had been "filled up" until the next gathering" in doing so.
In one instance, a child whose father had been murdered said that in the last few years before the murder he and his father had had a lot of arguments. A few months before the murder, the situation calmed down and their relationship improved. During that period, the body had a strong desire to hug his father strongly, but he didn't dare do it. Once, he came home in the evening and saw his father sleeping on the couch. Feeling very close to him, he went up to him and held his hand for a long time. Today, after the murder, he still feels his father's touch.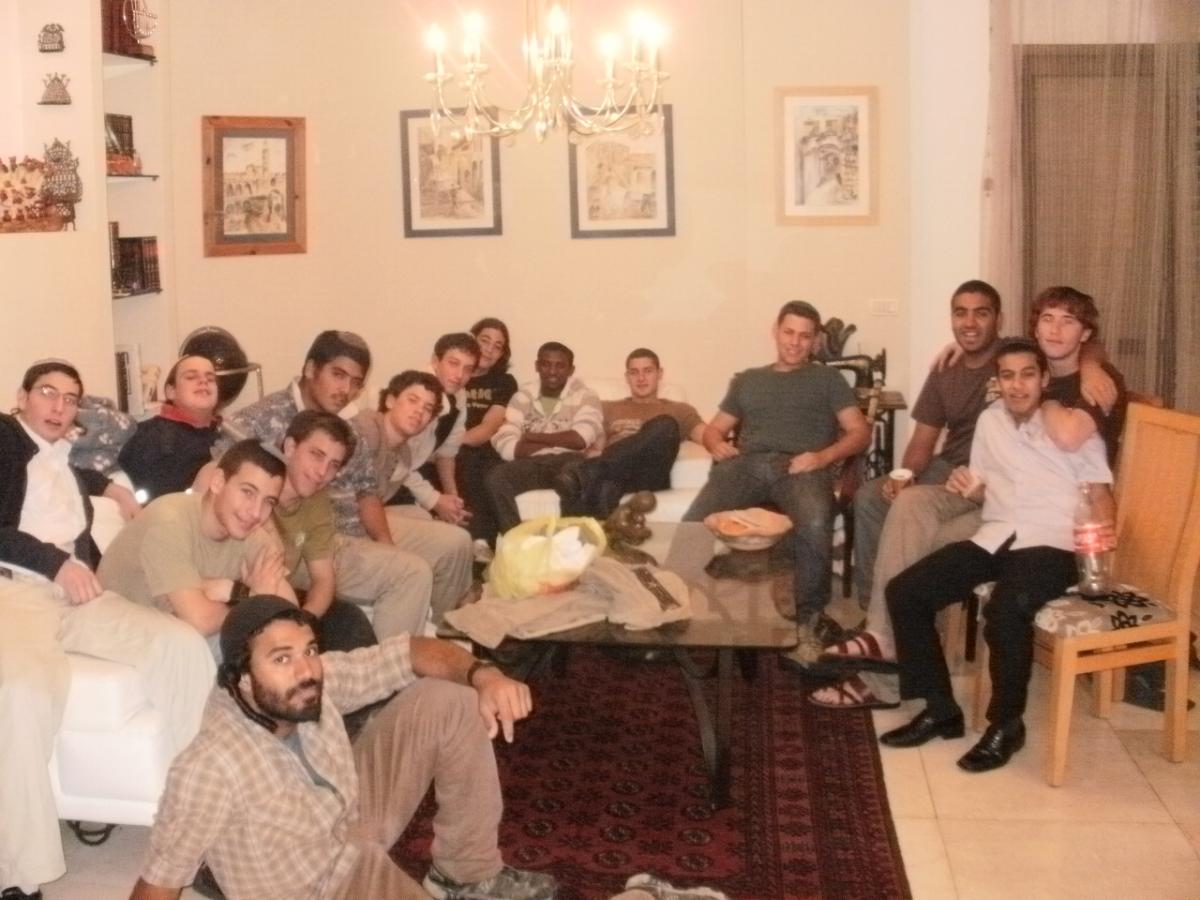 KRG Children's Charities is committed to enriching and improving the lives of children who face daunting physical, emotional and educational challenges. Thanks to their support, the many affected children and victims of terrorism in Israel have access to a full range of therapeutic activities and relationships and can move on from their pain and suffering.  One Family Fund Canada is truly grateful for their generosity.