Order Your Passover Cards Now and Help One Family Support Victims of Terror Like Irina Lipkin
Two fabulous image for your Passover cards: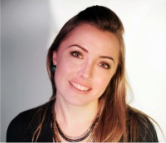 Today Irina lives in Canada, but in 2001 she was a victim of the Dolphinarium nightclub terror attack. Irina attributes a lot of her growth and success to One Family, whom she values and considers as her second family. She finds her strength by giving back and helping others. As well as being a successful visual artist, Irina does theatrical design and professional makeup. She thanks One Family and invites others to become its members. Irina displays her life story and her work on www.irinalipkin.com
This Pesach make a donation in honour of your loved ones as a gift that can change lives. We offer standard of customized greetings with a personal message from One Family Fund. Call, Fax or Email us your list of recipients and we will personalize and mail the cards for you!
Call us at 416 489-9687 – Single Card $18 each – 10 cards for $100 and $10 for each additional card, Minimum donation $18

Or – Fax Your List To: 416 489-9864

Provide your name | address | phone number | MasterCard | Visa or Amex number and expiry date.
Please consider a donation that is appropriate for the occasion